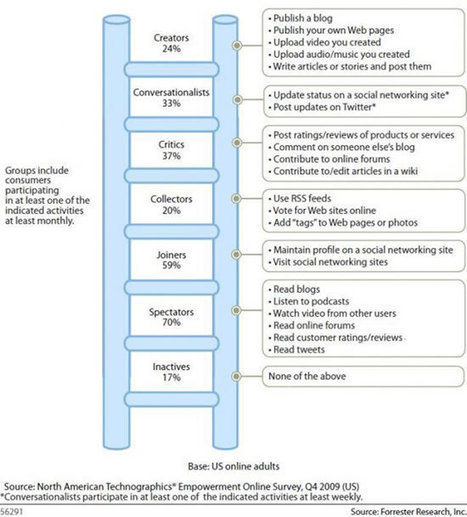 What are online communities and for what goals can they be used? An in-depth introduction to online and social communities.
See the full post at www.socialmarketingforum.net
Peg Corwin's insight:
 Community Classification Excerpt
"Scale: from your personal communities and communities of blog readers to larger online customer communities, member groups and branded communities.
Scope: from exchanging thoughts and ideas, answering questions and answers to customer support and service, customer retention, etc.
Settings: from members-only and private to public and visible.
Maturity: from early-stage community features such as networking and content sharing to mature community features such as collaboration and co-creation.
Value proposition: from a proposition based on relevant content or simple networking to high-value member benefits.
Members: from specific profiles and people interested in a similar topic to loyal customers or journalists.
Tools: from cheap private network community platforms such as Ning and free ones such as LinkedIn to business-oriented corporate community solutions and tailor-made communities."
Peg  Comment:
Valuable alternative methods of classifying such niche networks.
More on Online Communities
See related posts on members and engagement on social networks