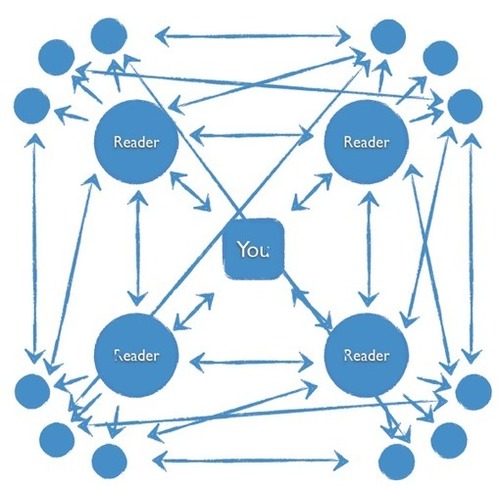 "Yesterday we looked at some of the benefits and costs of building community on a blog – today I'd like to move onto some of the 'how to' by examining the stages of building community that I went through on Digital Photography School.
Build a CULTURE of Community – Not Just Engagement
Let me start by repeating the advice I gave yesterday that building community and reader interaction on a blog takes time. It won't happen over night but develops day by day.
It is also something that YOU need to take the lead in as a blogger…"
See the full post on www.problogger.net
Peg Corwin's insight:
the 5 Stages are:
"You
Readers engaging with you
Readers engaging with one another
Community evalgelists
Engagement"
Comment:
Part of this is a function of blog traffic.  It also depends on whether the blogger is proactive in asking questions.
More on Community Building
Read more about Social Network Engagement